Playground Design
Designing your new playground is a collaborative process. In fact, many of our products were developed directly with specific customers in mind.
The design service is just one of the things which see Hand Made Places operating beyond the level of a standard supplier.
This allows us to provide inclusive and accessible playground equipment for a range of applications such as schools, nurseries, leisure attractions and parks.
The Design Process
Following a playground consultation, our experts will begin work on the design side of your project.
All information is passed to our in-house design team at Hand Made Places. The design team will create a 3D design plan which will bring your playground vision a step closer to reality.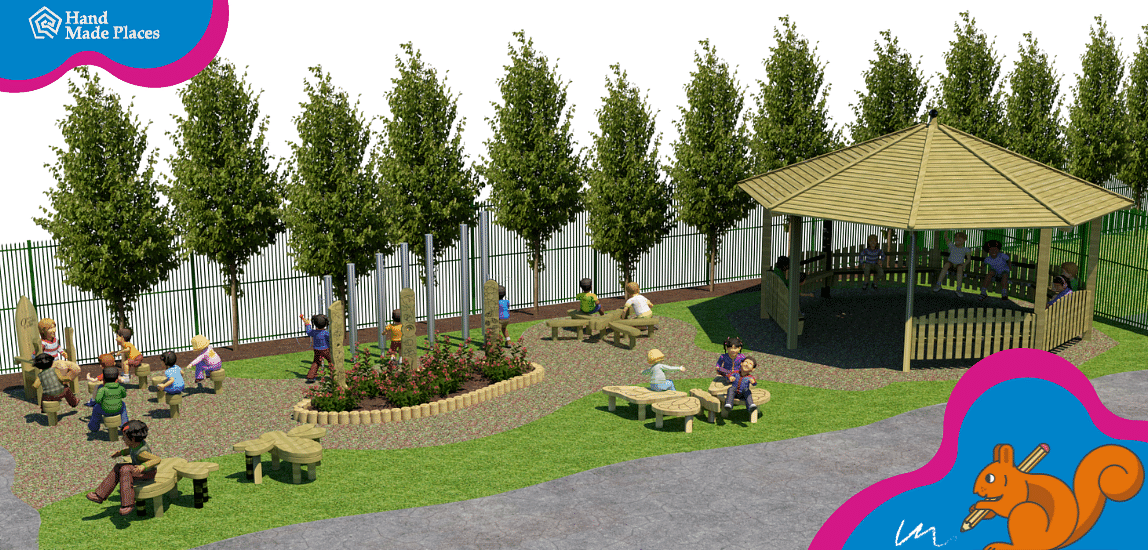 Our consultants are available throughout this stage of the process. They'll be ready to discuss any queries or guide you through any necessary amendments. This contributes to part of the service in which we take great pride: trust.
From working one-on-one with you, we can add extra touches to enhance particular themes or ideas you may have, so that you gain the most play and learning value from your playground, in the way style you'd like.
The completed 3D design will be sent to you along with a detailed quotation. It is essential to us that you are completely satisfied with our input at this point and are happy to discuss any further questions you may have.
Whether you opt for bespoke products or our classic designs, the 3D plan helps us to deliver a rich and stimulating learning environment.
Our Experts
The strongest benefits of a play area designed by Hand Made Places can be seen when children begin to play. All our products are expertly designed to develop various skills and to deliver an enhanced learning experience. From tactile motor skills to the creativity of pretend play, we provide playground equipment which brings delight to the world of child development.
Hand Made Places playground equipment can also be combined with colourful Safety Surfacing and a range of timber playground furniture including benches, tables and fencing.
Bespoke Playground Equipment Product Design
Hand Made Places also design individual pieces of bespoke playground equipment to suit your needs. We can take a child's sketch and transform it into a detailed blueprint before bringing it to life with hand-crafted, treated timber.
From personalised fence panels to large-scale, thematic wooden structures, our bespoke product design service has produced some truly stunning pieces of equipment. Call us or email to set the ball rolling with your design ideas.
Featured Case Studies
First Steps Day Nursery, Surrey
A fantastic series of playground equipment and a sensory area have been installed by Hand Made Places at First Steps Day Nursery...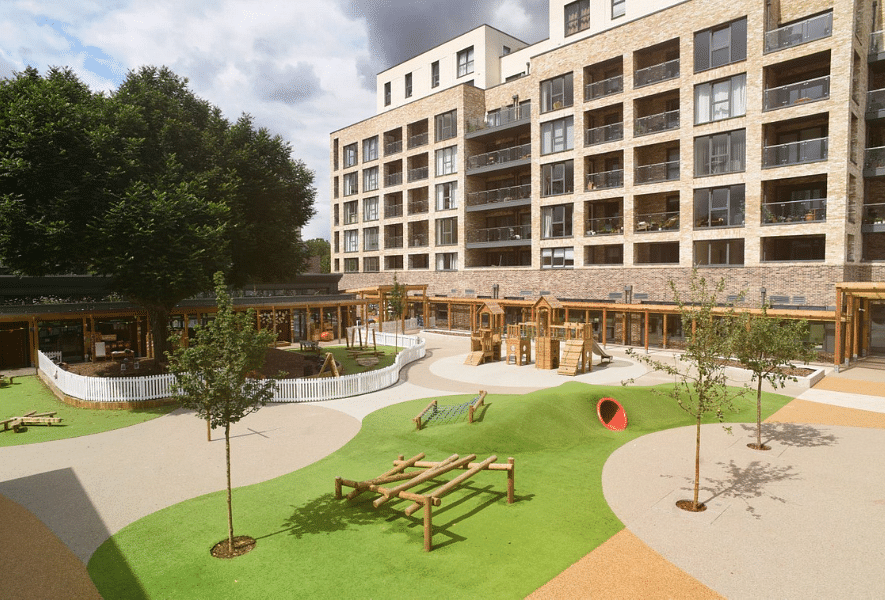 St Paul's Way Trust School, London
Hand Made Places supplied a range of playground equipment for a large scale project at St Paul's Way Trust School in London.
Thorntree Primary School
Hand Made Places have designed, manufactured and installed a range of playground equipment pieces for Thorntree Primary School.
More information?
For more information, contact us or book a free playground consultation. Alternatively, you can explore our blogs and case studies to witness just how creative our previous clients have got with their new playground.